Do you ever get sight of people, who are surrounding you? Such different, filled with unique stories and experience. Lithuanian photographer Algimantas Krisciunas dedicated one year project for exploring the recipe of felicity. 365 days he was asking different people what makes them happy and got 365 totally different answers!
Here we present a small part of his work. You can find more photos and stories on Algimantas website.
TURALAS (25), a barman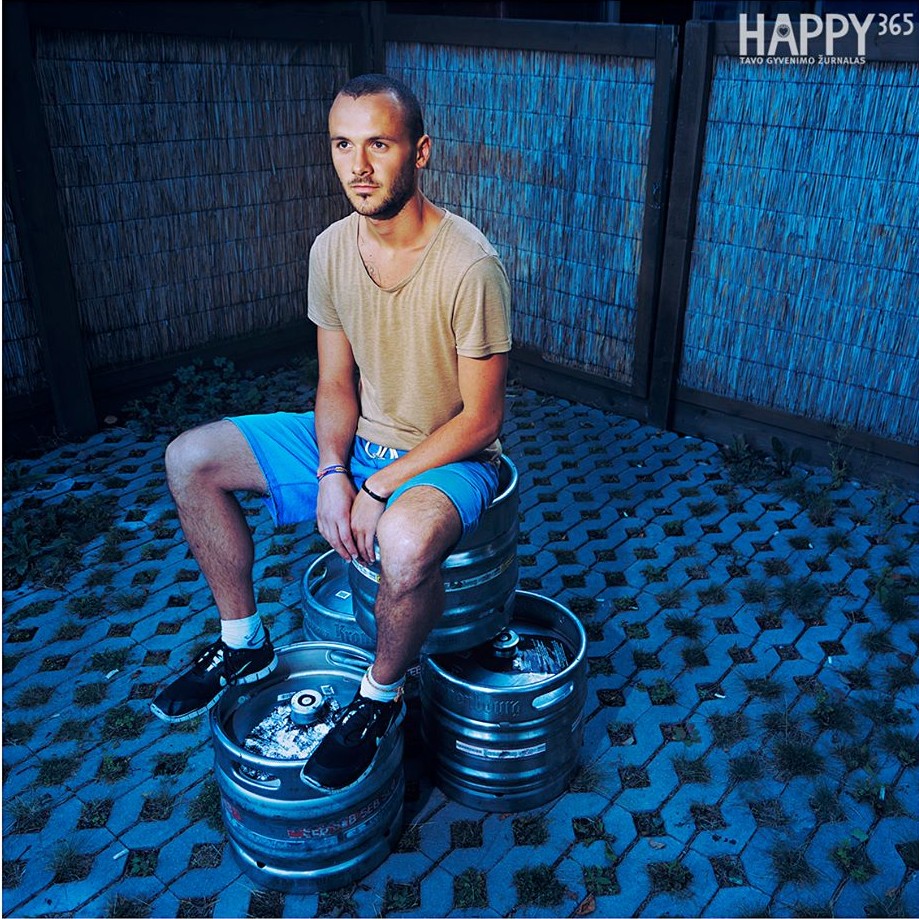 "I am happy when it rains. I like to sit by the window and watch the rain. Or walk the streets and feel it on my face. Rain calms me and helps to hear myself. "
CELIA (39), a fish seller from Spain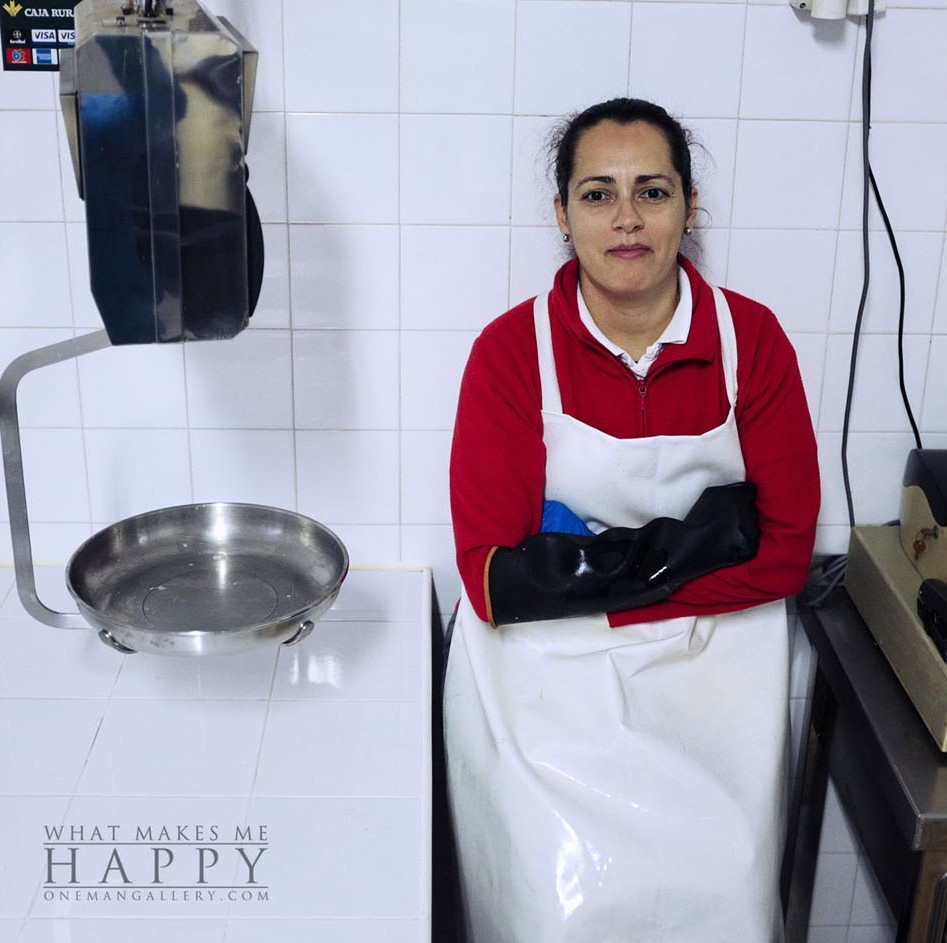 "I'll tell banal, but for me like for most people happiness is the family, health and work." Such work does not seem very attractive – fetid fish ware – house without windows where Celia spends all day. But she can't imagine better.
DANGUOLĖ (38), Europe's shortest woman from Lithuania

"I am happy that I have hands and legs, I can walk and interact with people. I never thought that the fate of maltreated me, on the contrary – when I see what problems are in the world, I realize that I'm OK!"
ALEXANDR (45), JANA (35), IT workers and GRISHA (6)
"A year ago we moved from Moscow to Šventoji and completely changed our way of life – from the bustling metropolis we came to the calmest city in the world. Daily traffic jams exchanged to romantic walks at seaside pine forests; urban noise – to the murmur of the sea. How can we be happier?"
NADEŽDA (60), retired from Lithuania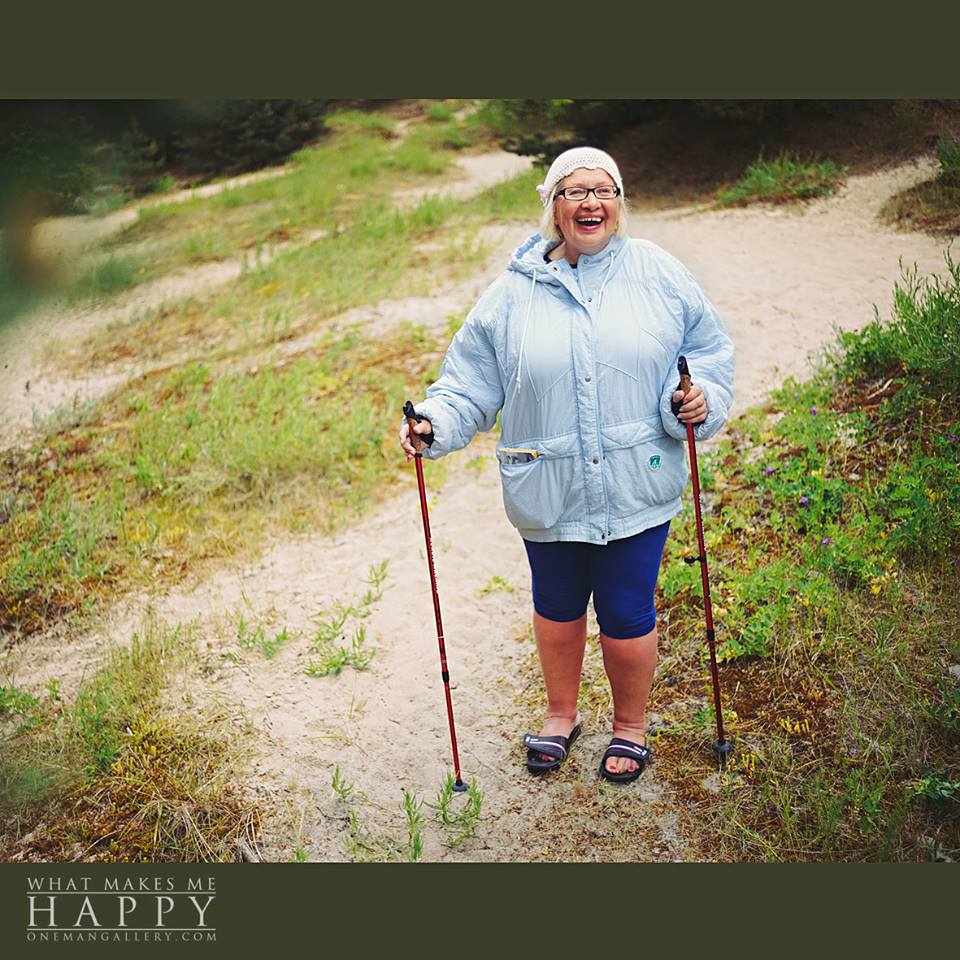 "I was a hairdresser, and loved my job very much. As long as I undermined the professional hairdressers disease – due to repetitive strain and vibration my left hand didn't work anymore. Now I am in disability pension. But look, if I'm upset? No! I am happy because I am alive and I have this wonderful world: I can walk by the sea, breathe the smell of pine forest, I can watch the sunset and remember all what was good in my life."
s. JOANA (61), a nun from Lithuania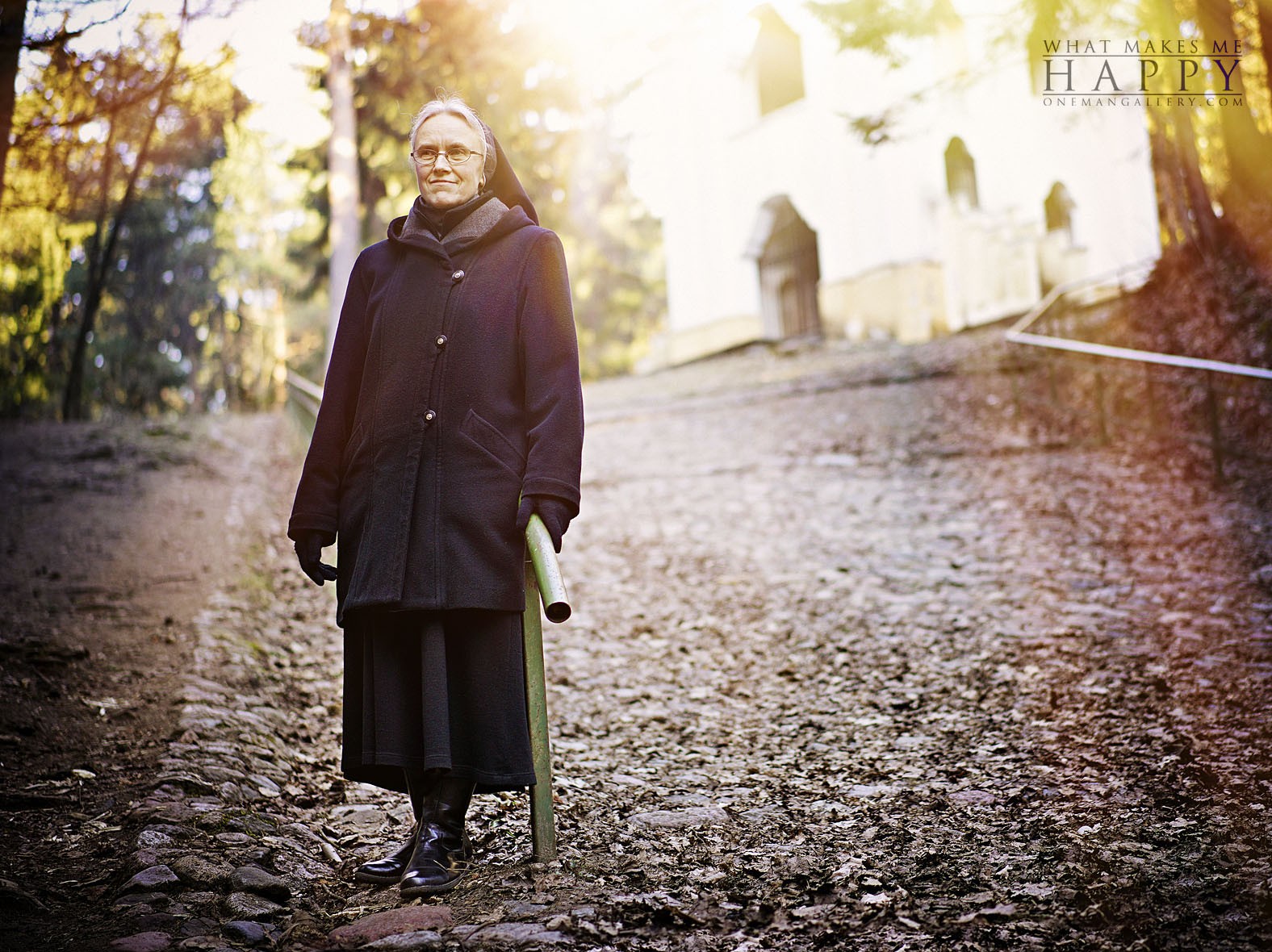 "I am happy loving Jesus Christ. 20 years ago I was an engineer, I worked at the Ministry, but then I felt the calling, detached from secular life and became a nun – now I am calm and happy."
AGNĖ (22), Miss Lithuania and dancer from Lithuania
"I am happy, knowing that there are a lot of amazing things in my life still waiting for me!"
MARIUS (32), funeral undertaker from Lithuania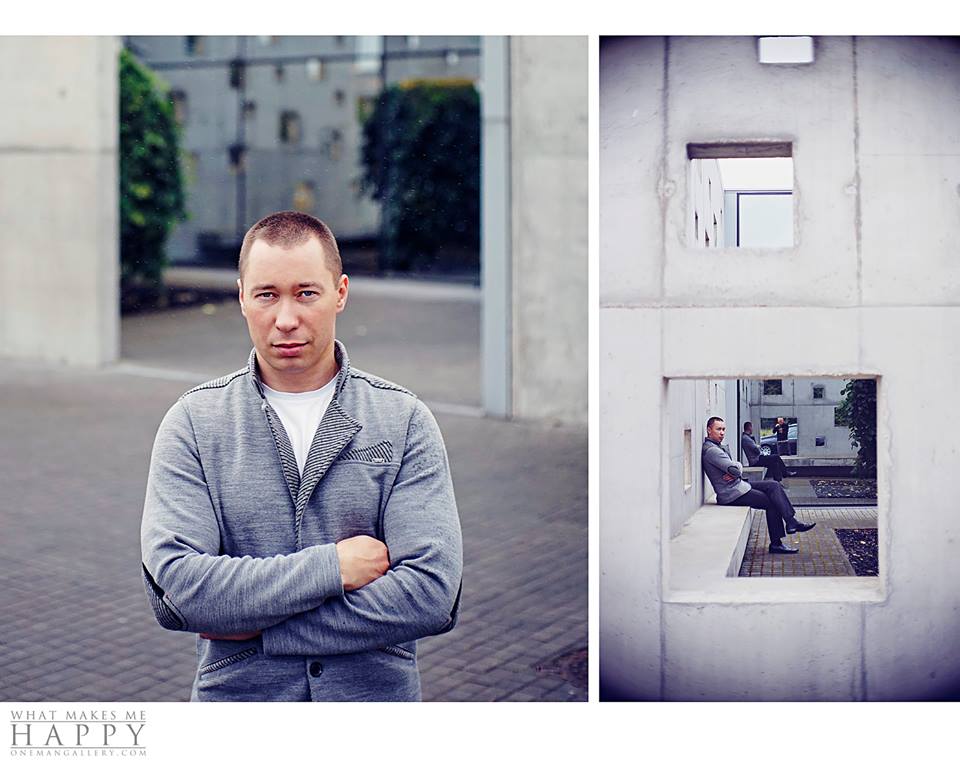 "For 9 years, every day I meet with the temporariness of life, so I really understand meaning of the term "live day by day". I am happy that I am healthy, and I am glad to have my small pleasures. Because you can not know if tomorrow will come at all. And no matter whether you are old or young – death does not choose: today I cremated the old man, and a newborn baby's body…"
ARNAS and LUKAS (18), beach saviors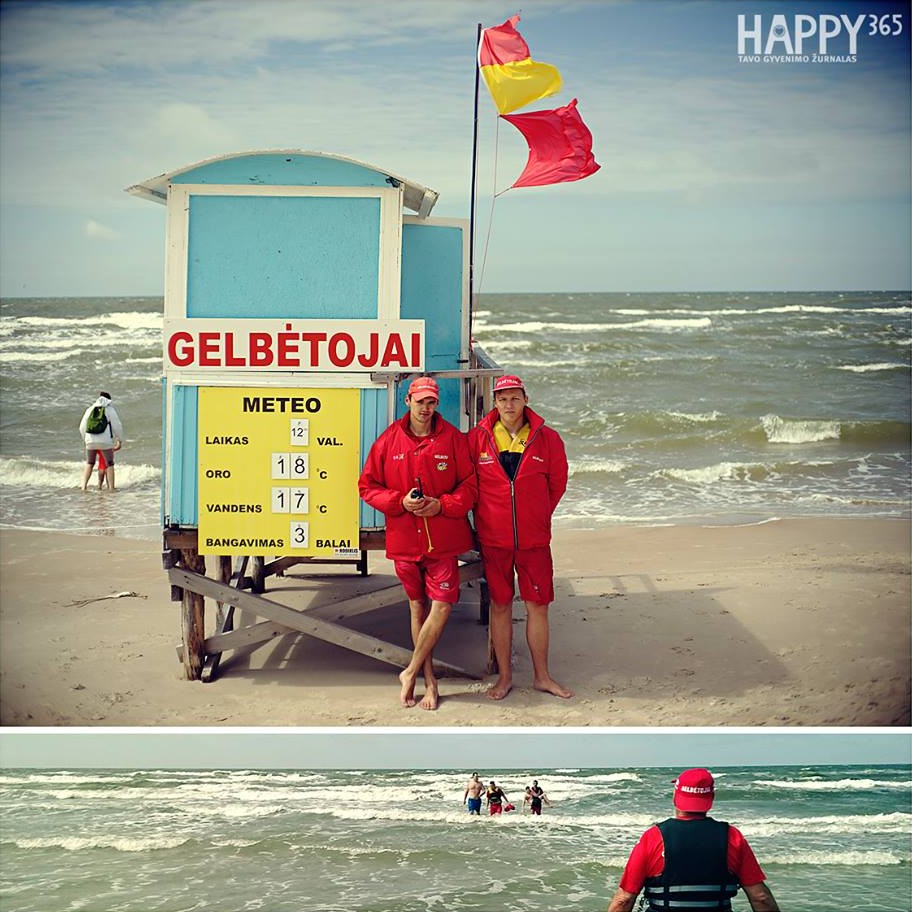 "When the last time we were happy? A half an hour ago! Because we've just saved a man's life."
JULIJA (30+), make-up artist from Lithuania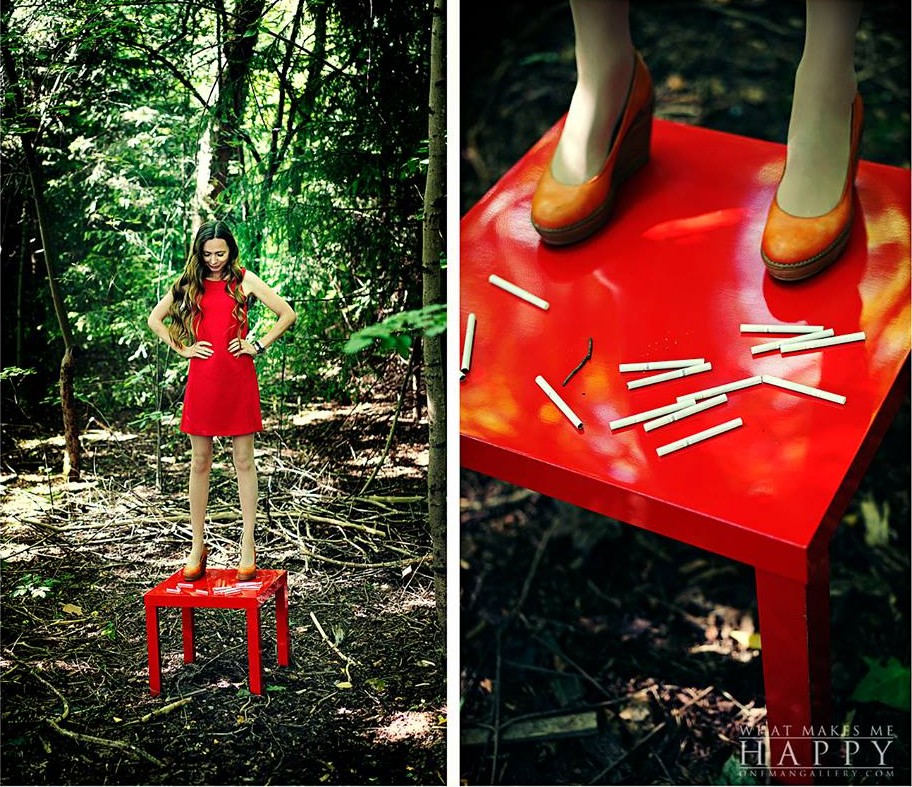 "I am happy – I stop smoking! For twenty years I couldn't live a half-day without cigarettes, I spent a lot of money and damaged my health. But finally I said to myself – enough! And now I feel I'm starting a new and brighter day of my life."