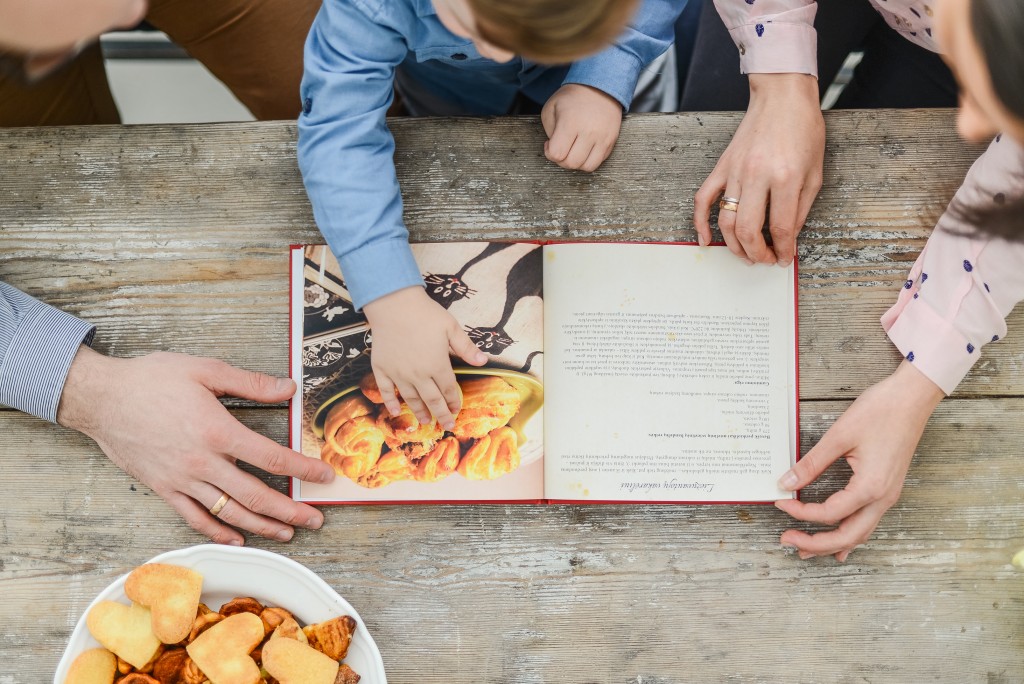 Did you know that anyone can self-publish their personal cookbook? You no longer have to be a renowned chef to preserve your own specialties in hardcover. In fact, your cherished family recipes and beloved dishes can be transformed into an amazing book. The ingredients for success are really simple:
– a spoonful of creativity
– a cup of your favourite recipes
– a handful of your food photos
– an online photo book service
Stir well and voilà! As for the topping, read on for some recipe photo book ideas.
1. TASTE OF HOME
The little ones are always eager to help out in the kitchen. Although this often results in spilt milk and flour all over the floor, there's nothing like a meal you've prepared together. Leave the celebrity cookbooks behind and make your own family cookbook instead. Head to the kitchen, capture the moments on camera and store them in your book. Before you write the captions, ask your family how they learnt that recipe, why it's special to them, or whether they'd like to share some tips. Don't forget to include grandma's specialties; after all, her pastries have kept the family happy for years.

2. THE OFFICE COOKBOOK
If you spend your 9-to-5 in the office, your colleagues gradually become like a small family. Sure, you probably know their lunch preferences by now; but what about their favourite homemade meals? Encourage your colleagues to share their recipes and create a yummy photo book together. Print copies for everyone, try out each other's dishes and give compliments to the best chefs. Who knows, you might discover someone with a serious knack for cooking. Now that would definitely be useful for a team-building event!
3. SEASONAL RECIPES
Want to keep your detox smoothie recipes separate from Easter roasts? Print several photo books that focus on different ingredients, occasions or diets. For instance, make one about your top Christmas recipes, wrap it together with cinnamon sticks or gingerbread spices, and place it under the Christmas tree for your loved ones. It's a great gift for your family, and you never know when they might surprise you with a lovely dinner. Alternatively, build your own cookbook collection and never forget how to bake the perfect oatmeal pancakes.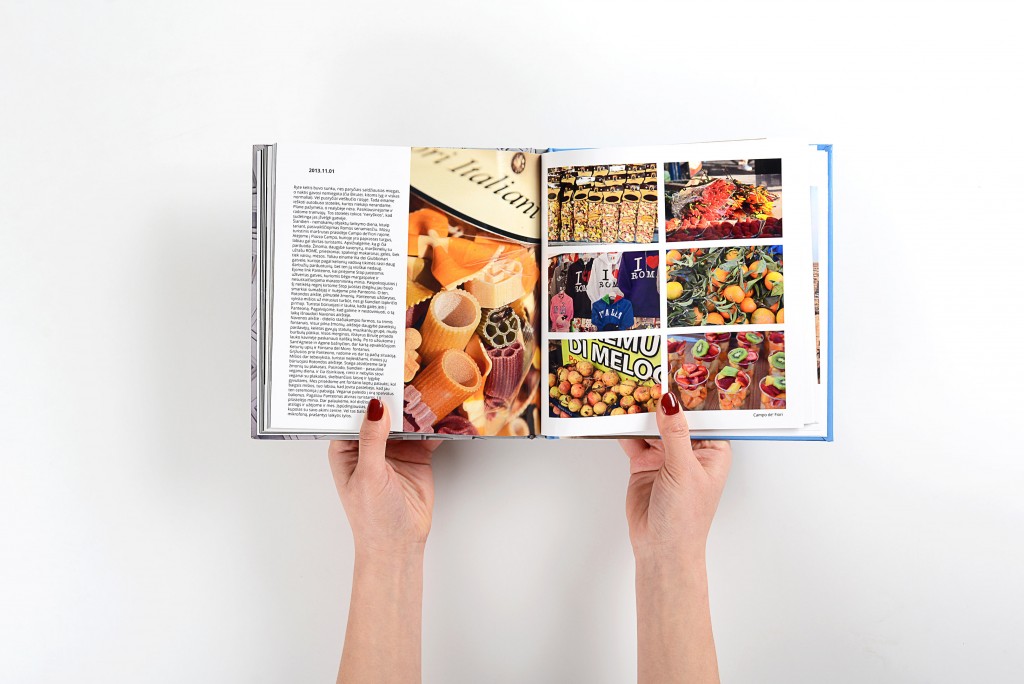 4. INTERNATIONAL FOOD
Diverse cuisines from all over the globe have become staples in our dinner menus. And we're loving it! Whether you're a fan of culinary tourism or simply treating your taste buds to something new, create a cookbook of your favourite discoveries. Have you cracked the code to that coconut curry? If you need a gift for your foreign friends, introduce them to your national cuisine through a personalised cookbook. Choose the best recipes from your country, bake and take photos, and add clear instructions under the pics.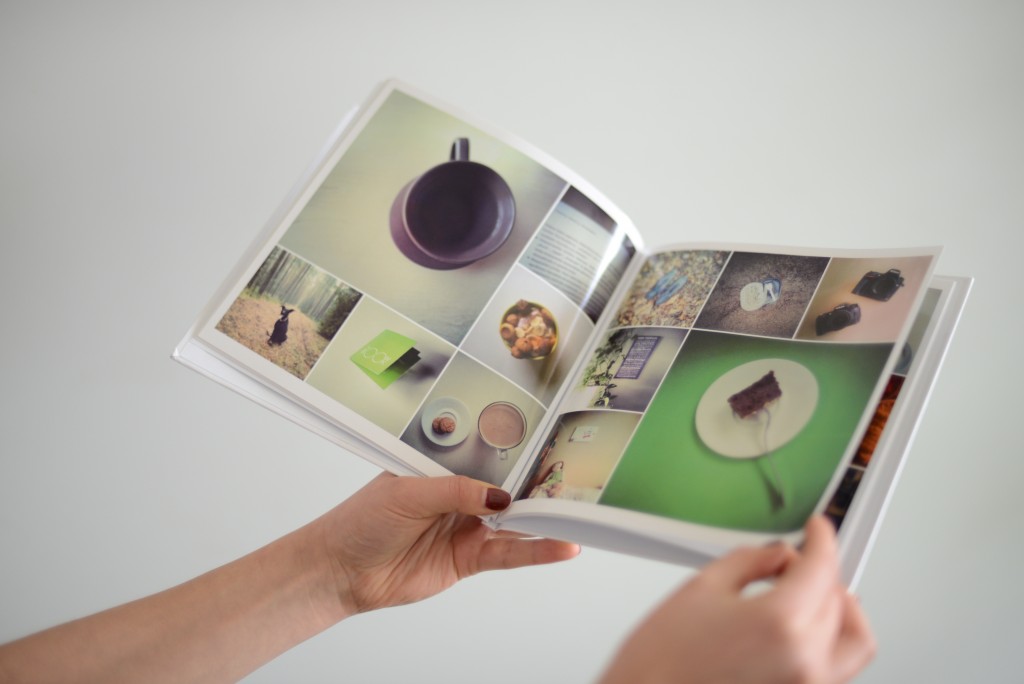 5. FOR INSTAGRAM FOODIES
I've seen it, you've seen it — Instagram is laden with mouth-watering snaps of food. Have you contributed to this trend? The time you glazed those delicious cupcakes, the time you nearly burnt that chicken casserole (oops), the time you went out for a fancy dinner. It's really all about the little things you captured. Use your Instagram snaps to put together a unique collage in a photo book. It only takes a few clicks to upload photos from your profile straight into ZOOMBOOK bookmaker.
Finally, the key to a great photo book is telling your story in your own unique way. Write or scan your recipes. Take photos or draw. Go for modern or vintage. Make your book the way you want to.