A loving embrace, a bouquet of fragrant flowers and an honest gift made by you. How will you greet your mum on Mother's day? Look back on the loveliest family memories and create a unique gift for your mother, a personalised photo book. You can do this online by uploading your personal photos, using photo book templates or designing the book yourself from its first page to its last. So, what kind of book would your mother love most? Get inspired by the following ideas.
RETRO MEMORIES
One thing's for sure, your mother is a wonderful woman: wise, beautiful and tender. But how much do you know about the days of her youth? Ask your dad to help you find some old photos (who knew they were in the attic this whole time?), scan them, and bring back the nostalgic moments in a photo book. Black-and-white photos or a vintage colour palette will create just the right look for your book. Tell a story: your mum's first ride on a ferris wheel, her graduation day, childhood friends, smiles from the happy wedding, etc. Finish the book with a picture of you as a baby, your mother lovingly cradling you in her arms, and add a short "thank you" note.
FAVOURITE FAMILY RECIPES
Every family has its own homemade specialties, the tasty dishes that gather everyone around the table. Is it your grandmother's cheesecake, that mouth-watering steak your father grills on Sundays, or the chocolate chip cookies baked by your little sister? Ask your family members to present their best recipes and take pictures of them cooking the food. Don't forget to capture the finished meal too! It's also a nice touch to photograph the children helping out in the kitchen. This will illustrate how family traditions are passed down through generations.
A BLAST FROM THE PAST
Chances are you've seen a few photo series of grown-up siblings replicating photos captured in their childhood. If you can get the family together for a photo shoot, you can make a great photo book for your mother. Firstly, choose some childhood photos which you could recreate and scan them. Dress in similar clothes, pull the same faces, strike a pose like the one before, and take new photos. Really put your heart into it and you'll have a photo book both hilarious and heart-warming. Your mum will love it!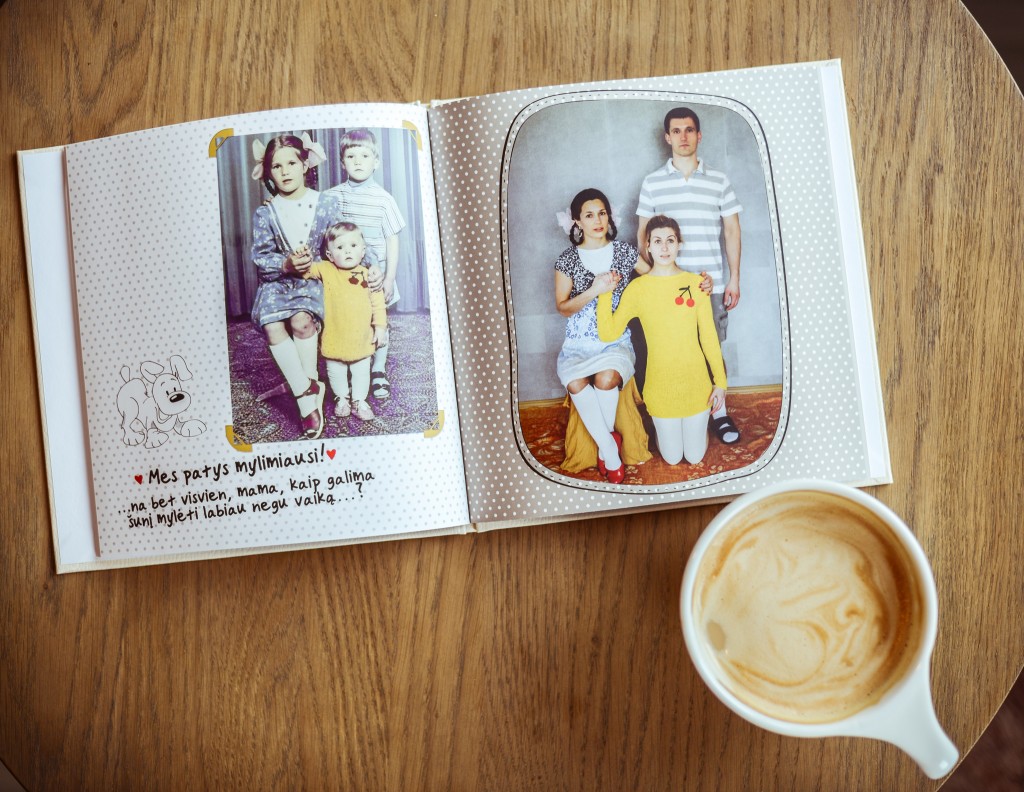 FUN-FILLED FAMILY HOLIDAYS
Do you remember when your mother tried to fit the whole family's luggage in the car? Oh yes, you just had to take that teddy bear on every family trip. Sort your best travel photos for a memorable photo book: a vacation at the seaside, a sightseeing tour in an exotic country, a camping trip to the lakes, and so on. Add captions and stories to elaborate on what you saw or enjoyed, whether something unexpected happened. If you've still got keepsakes such as museum tickets or postcards, scan and put them in your book too. Make this lovely gift for your mum, reminisce about the past holidays and plan new ones together!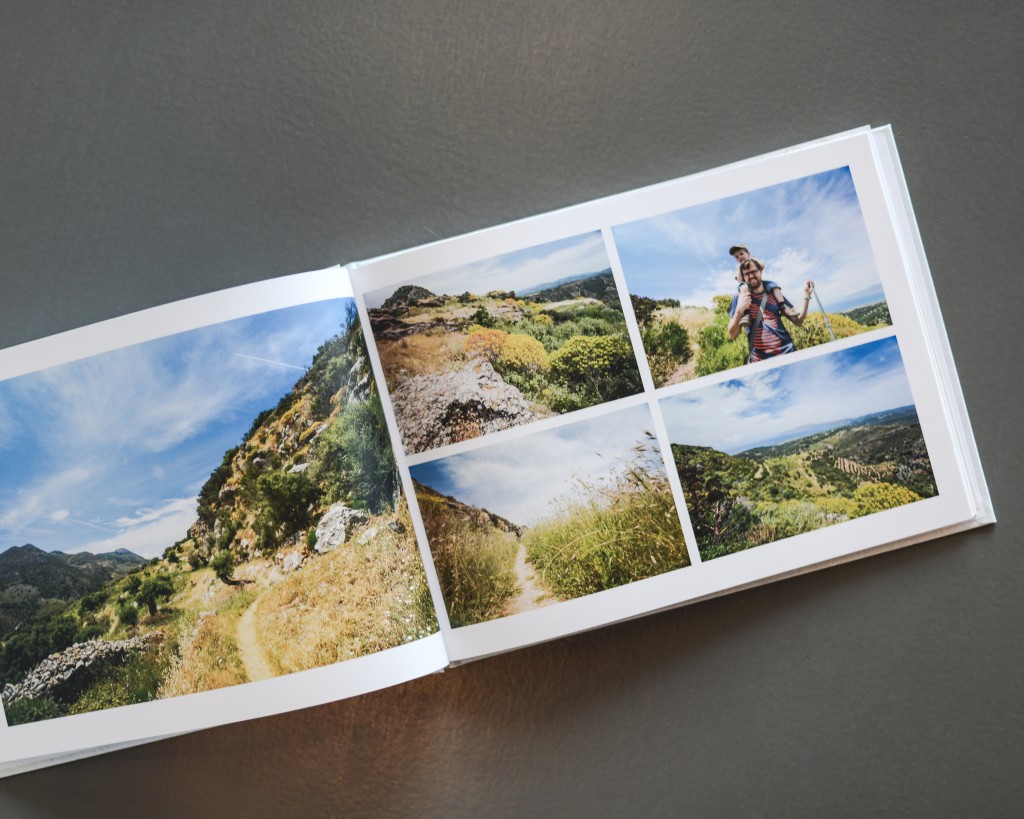 THINGS I LOVE ABOUT YOU
How often do you express your gratitude to your mum? Write down 24 reasons why you adore and admire your mother so much, for example: "Your smiles makes everything okay", "You encourage us to reach for the stars", "You make the tastiest pancakes", "You taught me how to draw", "I wouldn't be here without you". Find relevant photos to illustrate each idea and print a lovely photo book with 24 pages. Make an effort to create this unique gift for Mother's Day, but don't forget to be thankful each and every day too.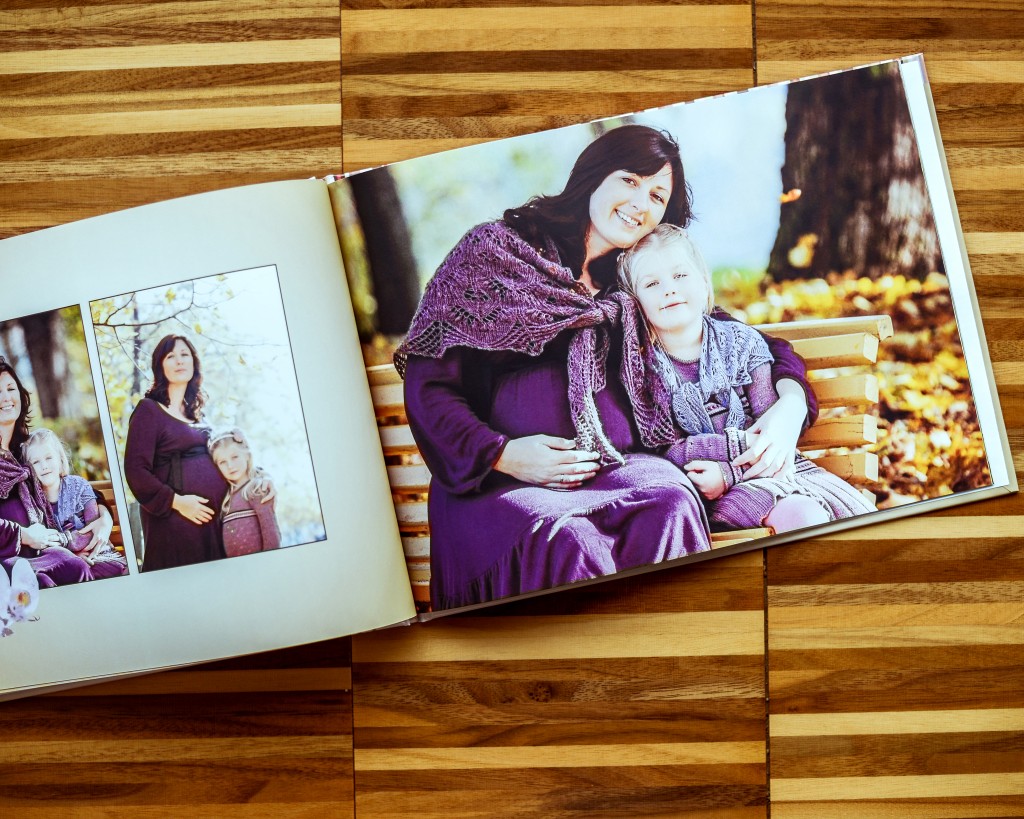 Make a photo book for your mother today! ZOOMBOOK's still got a special discount on suede covers for a sophisticated and homely feel.