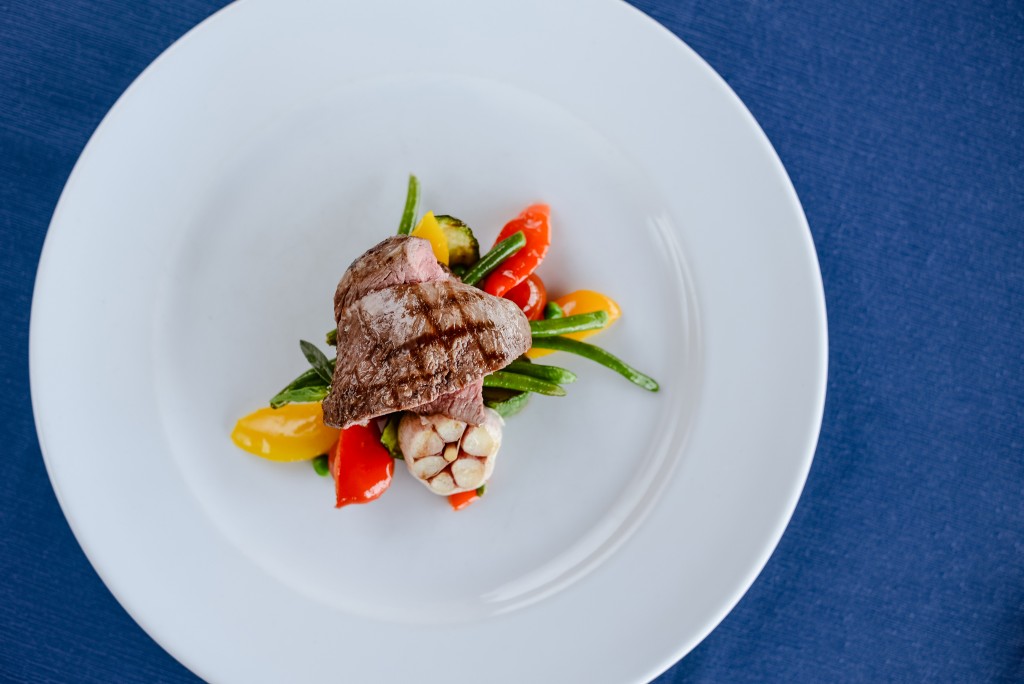 A rainy day is a perfect opportunity to brush up on your indoor photography skills. Perhaps you're planning to start a food blog or publish a cookbook, but feeling clueless how make your food photos pop. Good news is you don't really need a room full of expensive equipment. With some basic tips and tricks, you can significantly improve your food photography. Yup, even if you're only sharing your lunch on Instagram.
1. CHOOSE FRESH INGREDIENTS
Your salad won't look very appetizing if you use bruised tomatoes and wilted lettuce. Sure, all vegetables are beautiful, but don't risk ruining your close-ups with poor ingredient choices. Mist the salad with cold water to make it glisten, whereas fish and meat should be slightly oiled. Finally, the food should look natural and edible, so don't overdo it with photo filters.
2. BE PREPARED TO CAPTURE QUICKLY
Eventually, melted cheese hardens, fresh herbs wilt, and the whole dish loses it's yummy look.  The butter on your waffles won't last forever either. That's why you should set your composition, props and camera settings in advance. Take that apple pie out of the oven, dust the top with cinnamon sugar, and start capturing immediately. If you serve ice cream on dry ice, you'll win some time for better photos.
3. SEEK NATURAL LIGHT
Even if you prepare the perfect dish, you'll need proper lighting to capture mouthwatering photos. Luckily, most of the time you only really need one light source. The best case scenario is to have natural light coming through a north-facing window. Direct sunlight is too harsh for food photography, but a sheer curtain will help diffuse the light. Put the dish close to the window, stand in front of it, and start capturing. The backlight will give your food texture and make it look more appetizing. To avoid shadows on the opposite side, bounce the light with a reflector, a bounce card or simply a large sheet of white paper.
4. AVOID CAMERA FLASH
Unless you want a flat photo with harsh shadows and highlights, don't use your built-in flash. Natural light is your friend, remember? There are ways to take advantage of the flash, but that usually involves more advanced techniques and equipment. When there just isn't enough light and your photos are blurry, try increasing shutter speed or using a tripod.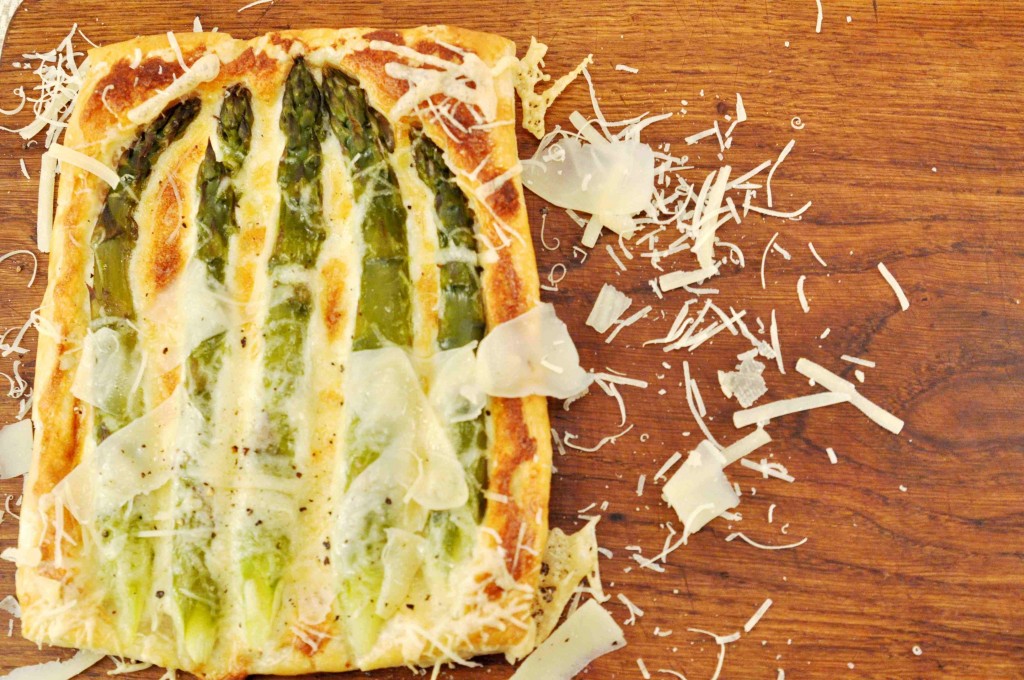 5. ILLUSTRATE THE COOKING PROCESS
Make a series of photos to show how the food was being prepared, how its colour and texture changed. Chop, grate, take a photo. Pour, stir, take a photo. You get the idea. It's all about telling a story and making those taste buds tingle. This is a good approach if your final dish doesn't look very appealing; you know some stews or soups aren't that gorgeous. Include your own hands in the photo to give it a personal touch. Capture them holding a spoon, mixing the sauce, or cutting the ingredients.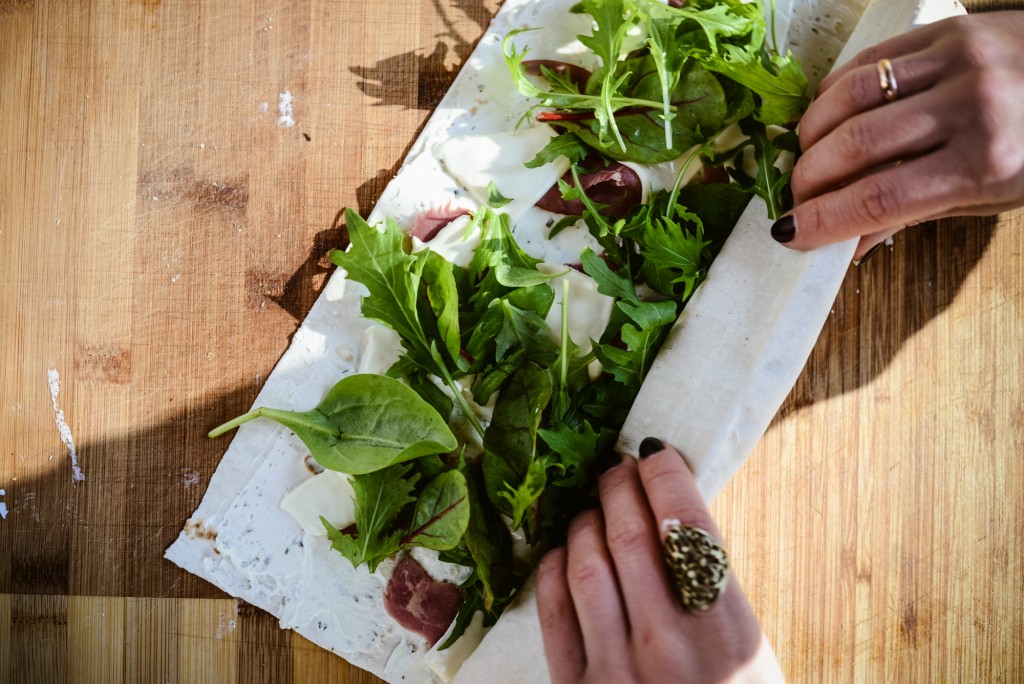 6. STYLE THE BACKGROUND WITH PROPS
A thought-out background helps create a mood and highlight the food's characteristics. Are you striving for a homely feeling, a pastel wedding setting, or a breezy summer barbeque? Choose the right surfaces to display your food on: linen table cloths, wooden cutting boards, marble countertops and so on. Add relevant accessories such as napkins, cutlery and glasses, but don't over-clutter the scene. Remember, the focus should always remain on the food.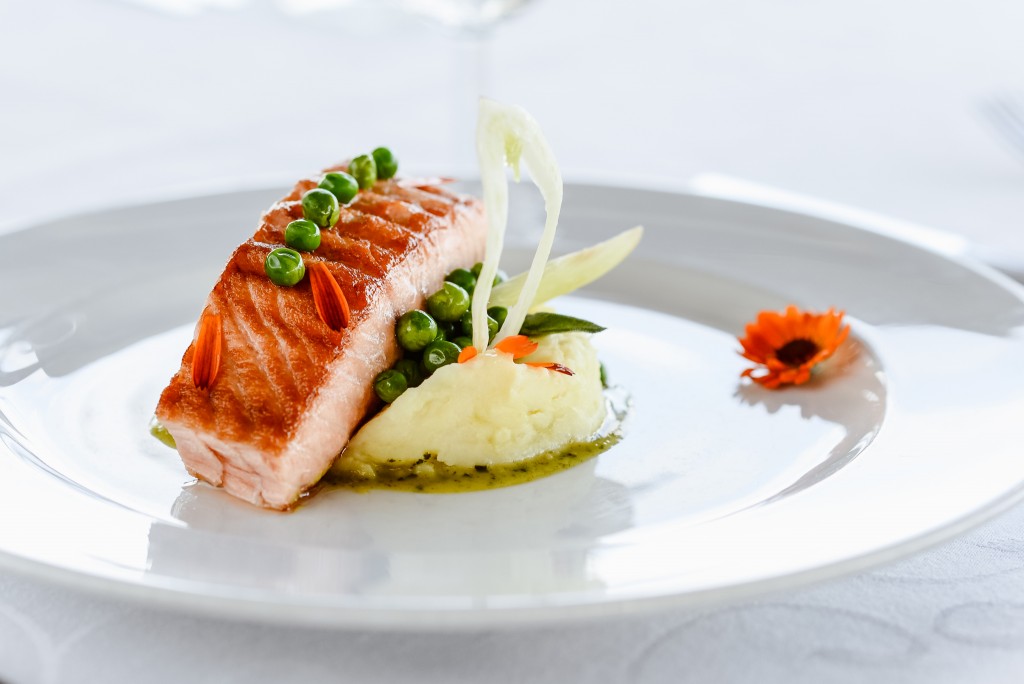 Here are a few ways to make your photo look more natural:
Garnish a bland dish with spices, herbs, berries, cream
Dust some flour or powdered sugar on the table surface or baking tray
Put some raw ingredients in smaller bowls and place them near the main dish
Take a bite out of one cupcake and put it back with the rest of them
Leave sliced produce on a chopping board with a knife beside it
Include a few apples and cinnamon sticks in your apple pie photo
Capture burgers or vegetable skewers straight on the grill
7. PICK THE RIGHT PLATE AND WIPE IT CLEAN
Don't rely on Photoshop to erase the drips and the crumbs later. Your plates and props should be perfectly clean, so wipe off any spills before framing your shot. Round solid colour plates usually look good and don't distract from the food. However, a composition of sushi rolls looks more balanced on rectangular plates. Finally, small portions are more aesthetic and easier to capture, so think before filling the whole bowl with soup.
8. FIND THE BEST ANGLE
Your task is to show the food's best side and find an angle that makes the dish look flattering. Just like if you were photographing a person, right? Try shooting overhead, at a 45-degree angle, at eye level, and see what works best. Some say that food should be captured from the perspective of a person eating it. If part of your dish isn't that appealing, keep it out of the shot or crop the photo later. Don't forget to apply the rule of thirds for better composition.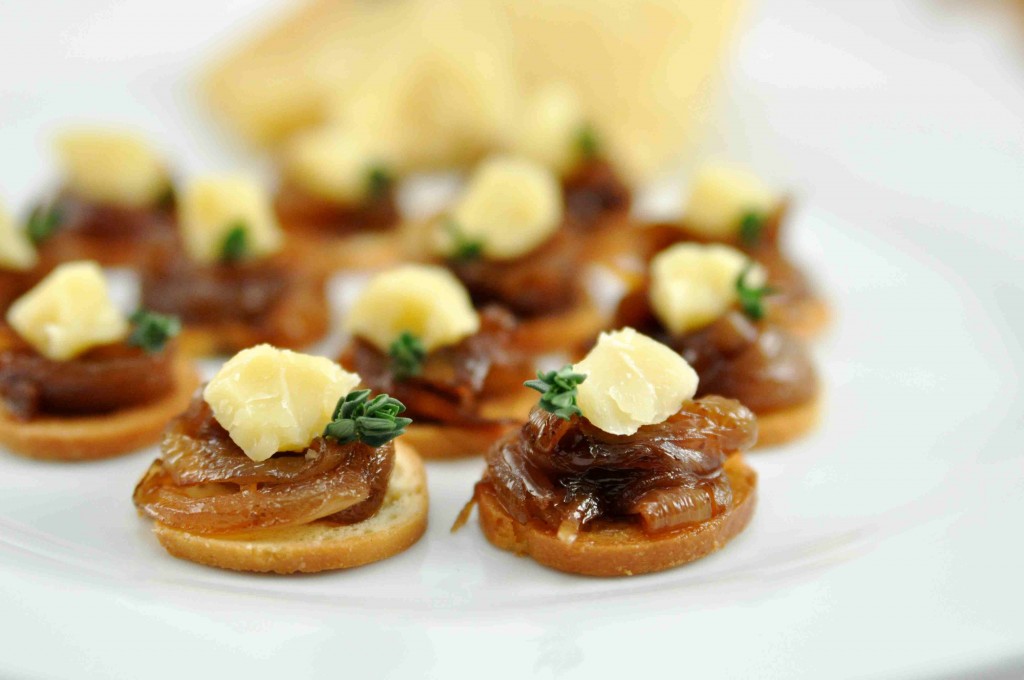 Whether you're just learning food photography or you're an expert in the field, I'd love to hear more tips from you. Feel free to share them in the comments below!