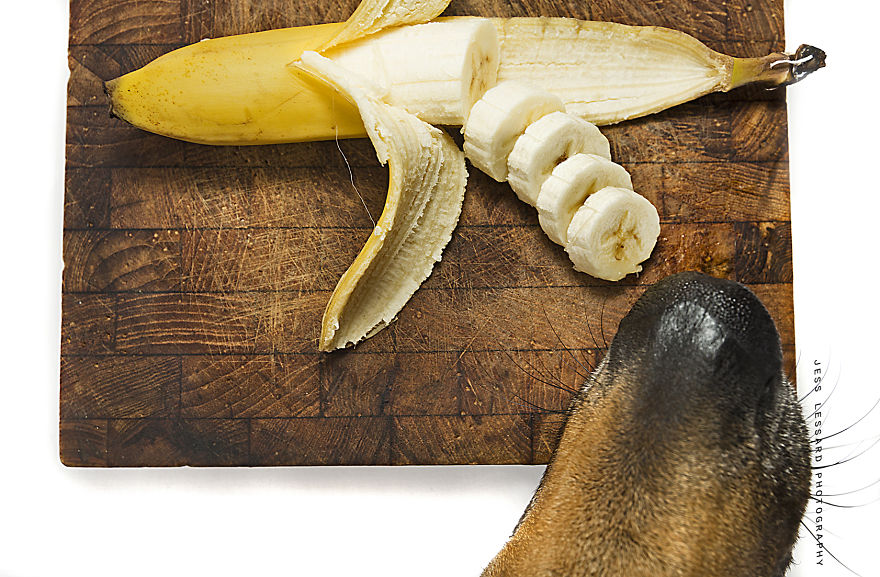 You've just made the best club sandwich, you turn away for just a second… and it's gone! Yup, some pets just can't keep their paws off your food. Lifestyle photographer Jess Lessard has done a great job making use of her dog Kaya's cheekiness. What started as photobombing Jess's arranged food shots has been transformed into an artsy photo series. Instead of scolding her Rhodesian Ridgeback for constantly snatching food, Jess decided to capture the sneaky canine on camera.
According to Jess, the earliest memory is when Kaya was still a puppy and tried to steal a burrito straight from someone's mouth. Now Kaya's curious snout is what gives these minimalist photos its appeal. Take a page out of Jess's book and capture your cat reaching for strawberry yoghurt. Just don't let him get carried away!
Head to Jess's gallery of furry companion photos for your daily dose of cute.