I always dread making my way through the crowds in shopping centres, trying to find the perfect presents for my friends and family. And I sure hate leaving empty-handed or with something that isn't personal at all, like a bottle of perfume or a pair of socks. Luckily, there is one gift I can always make myself, one that is authentic and doesn't make me leave the house. A personalised photo book.
I wanted to give my best friend something to remind her of the places we travelled to in 2014. So I decided to make her a 14.5×10 cm photo book with just the glimpses of the breathtaking landscapes we saw, titled "Wherever we wander". You can look inside the book here.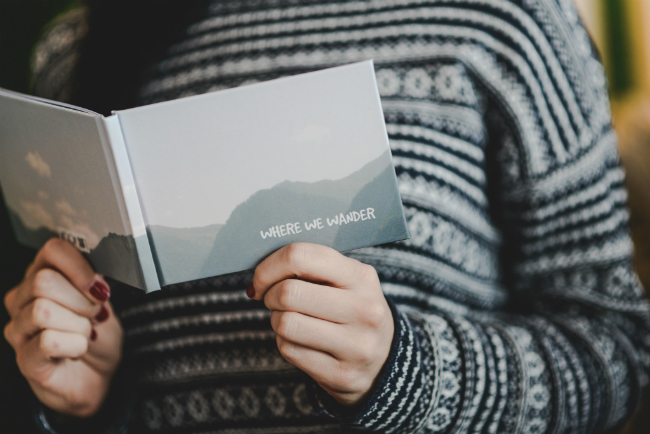 First, I went through our holiday and road trip photos and picked 12 of them to illustrate different locations. My goal was to to keep the photo book minimal by only using a single piece of panorama for each spread. I included no captions or additional photos, as I wanted the fragments themselves to evoke my friend's memories and feelings about those places.
Choosing the right photos might feel overwhelming at first, but don't worry — you can always change some of them later. If it helps, write down 12 different locations and then limit yourself to choosing only one photo from each. Alternatively, choose one photo for each month of the year. I had the idea of dedicating each spread to a particular month and placing its name to float somewhere among the clouds or above the horizon.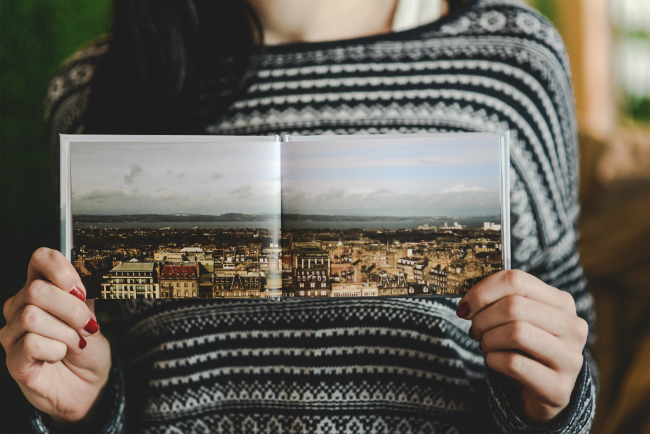 There is just something charming about such small keepsakes. You can easily fit this book in your bag and look back on the heart-warming memories whenever you wish. It might even spark some pretty interesting conversations with strangers who share your passion for travelling or are simply curious about your photo book. I'm confident my friend will love it!
As you can see, such a book is actually fairly quick and easy to make. Choose some nice landscapes, create full-bleed spreads from each photo, add short captions or greetings if you wish, save and order. So if you're looking for a personalised present, look no further. When you start making your photo book with ZOOMBOOK's bookmaker, you'll see how easy it is to create something special.