Spring forward! It's a refreshing feeling to wake up to birds chirping and rays of sun bouncing around your room. The days are getting longer, we're full of life and new ambitions. It's the best time to give our homes, closets and minds a good spring cleaning. I bet you're already on the lookout for some spring crafts and decorations. Well, here are 10 easy DIY ideas to get you inspired. Remember to keep it bright, colourful and fragrant!
1. Blooming rain boots
Stuff your colourful wellies with lots of spring flowers and place them near the front door. Now that's a cheery welcome. Source
2. Moss photo frame
The sunniest moments and the smiliest faces should be framed in a lovely natural frame. Repurpose the frame for Easter with tiny decorative eggs. Full tutorial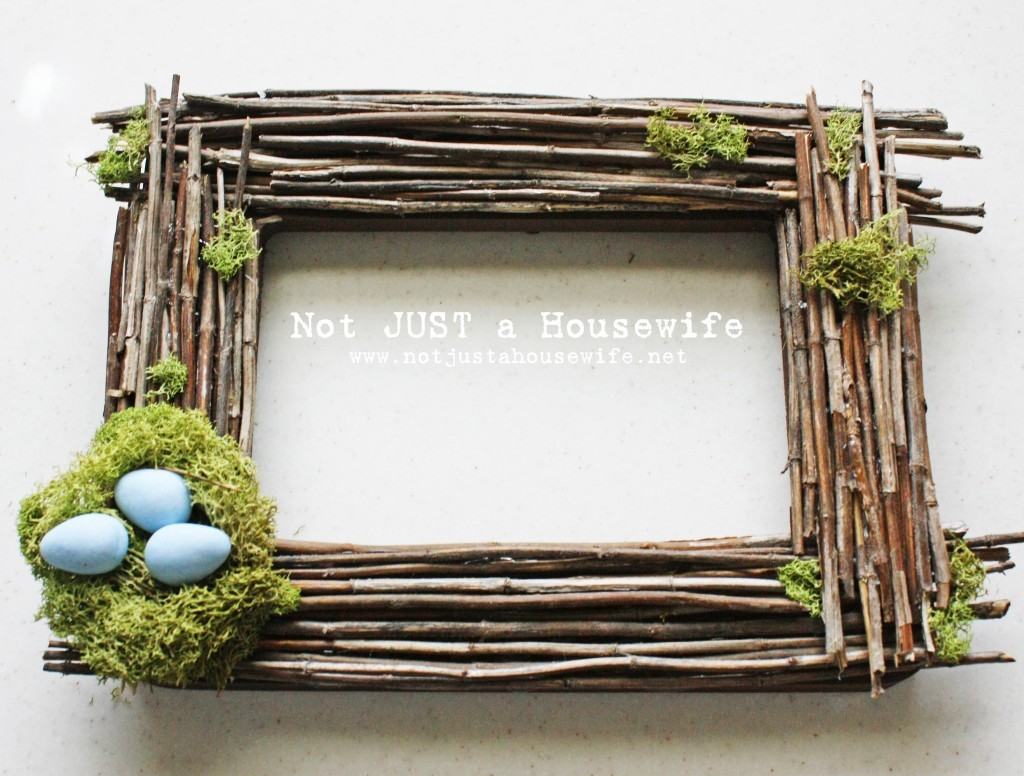 3. Ombre dyed Easter eggs
Drop by drop, dye your hard-boiled eggs in hues and display them in a harmonious gradient. Full tutorial
4. Paper bag flower vase
Arguably, everything is better when wrapped in brown paper. Hide that boring vase in a decorated paper bag and finish with a twine bow. Source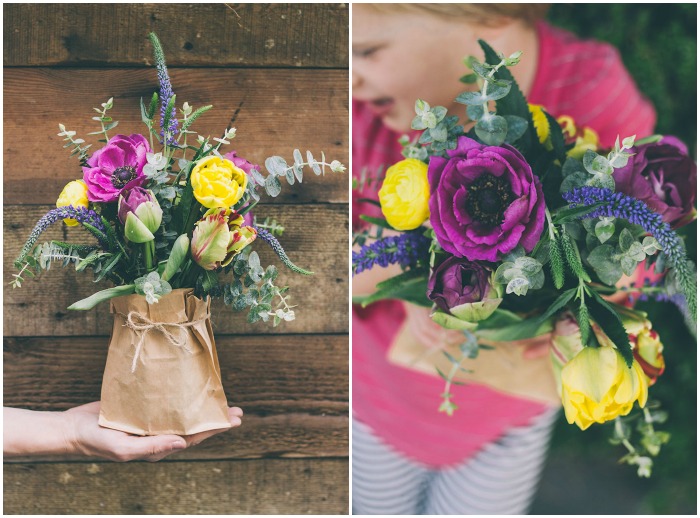 5. Hand painted mugs
Grab a sharpie or some porcelain paint. Your boring mugs are about to get a creative makeover. Full tutorial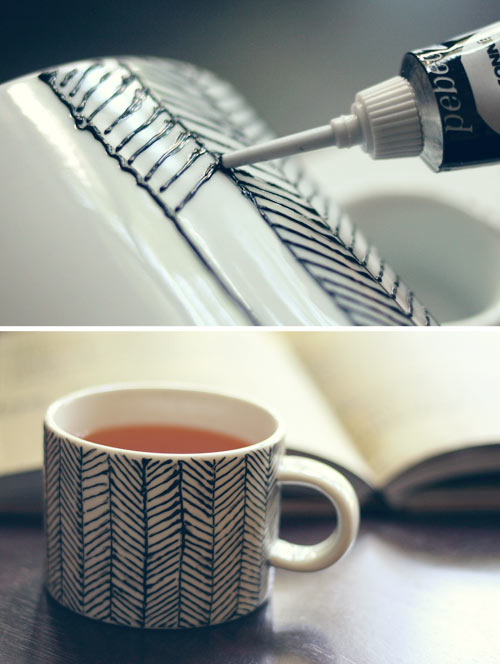 6. Mason jar framed vase
Spruce up your walls with DIY framed mason jars and fill them with flowers, pencils, or utencils. Source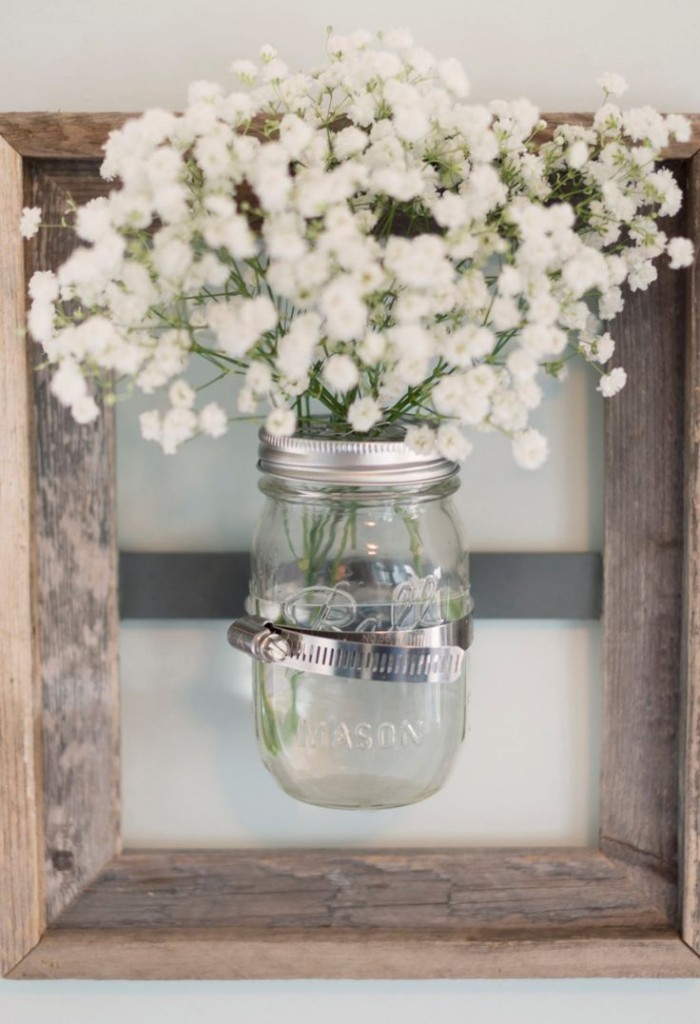 7. Egg shell planters
An adorable way to grow little flowers or herbs. Place markers inside each shell to label your sprouts. Source
8. Coffee table photo books
Print a few photo books and leave them around the house for spontaneous trips down memory lane. Make a book online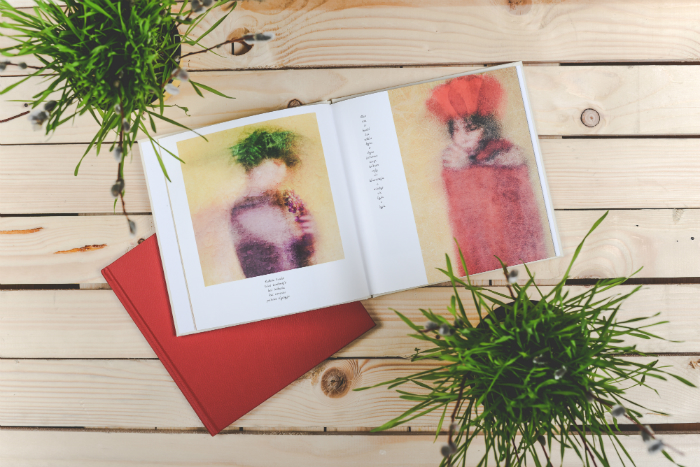 9. Pastel candy filled vase
If you've got a sweet tooth, this might just be the vase for you. Choose your favourite multicoloured sweets for a great centerpiece. Full tutorial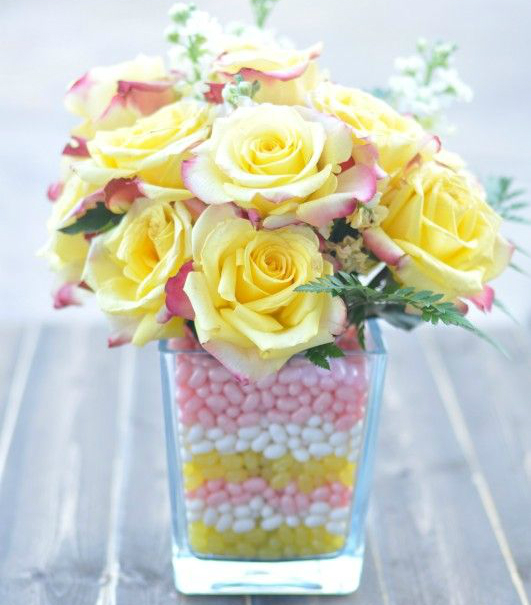 10. Natural room scents
Infuse your home with natural aromas of citrus, pine, or vanilla. Looks great, smells great. Why trade them for harsh chemical scents? Source
This isn't it; follow us on Pinterest for more inspiration! Got some more crafty ideas for the spring? We'd love to know your favourites, so do share them in the comments below.