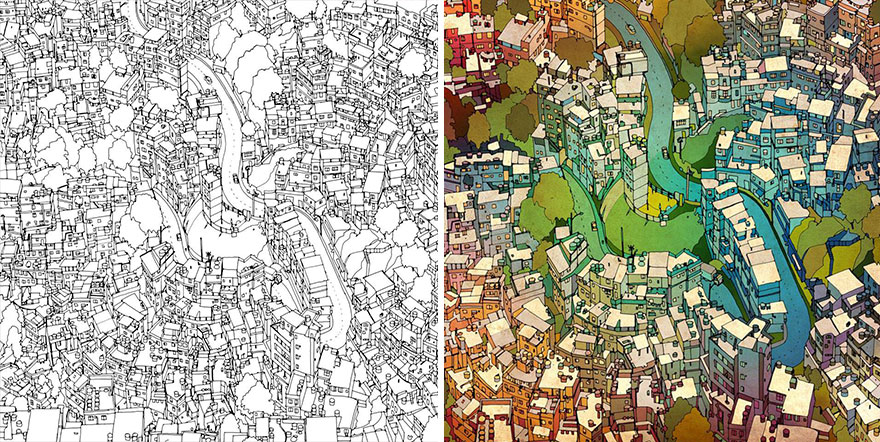 Whoever said grown-ups were too old for colouring books have been proven wrong. In fact, colouring books for adults are a rising trend and they seem to be doing extremely well. Well, no wonder. It's a lovely way to foster our imagination and creativity! Canadian artist Steve McDonald sets out to challenge that limiting view with his captivating book "Fantastic cities". It's a collection of beautiful drawings of cityscapes from an aerial perspective, begging you to colour them with crayons or markers.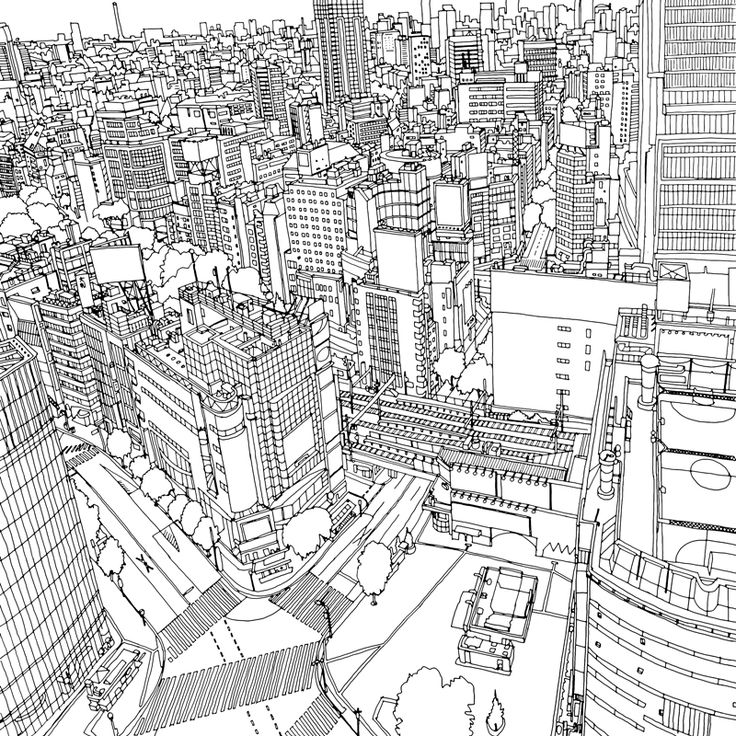 You don't have to be an architect to truly appreciate the intricate style of Steve's work. It's eye-catching, distinguished by its attention to detail and perspective, brought together by its unique mood. Wouldn't it be great to colour your hometown or dream destination? Put your smart phone down, evoke your inner child and spend a relaxing evening filling in the complex outlines. The book is out in June, so make sure your pencils are sharpened before then.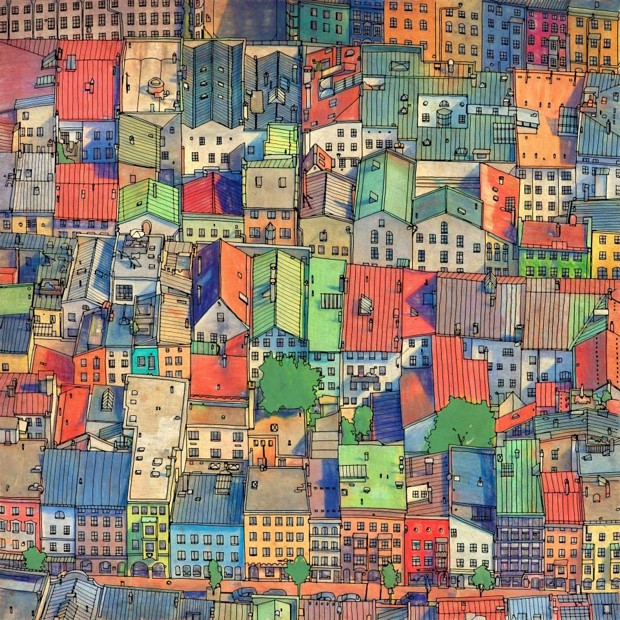 A graduate of the Ontario College of Art and Design, Steve McDonald keeps successfully publishing his artwork and holding shows. In the upcoming project "Fantastic voyages", the artist takes you on a trip around the world  in dreamy flying cars, ice cream trucks and other vehicles. This book features 60 different locations to explore, including major cities such as New York, Paris or Tokyo. Each illustration comes with a bunch of interesting facts about the cities, so there's always something to learn while you're admiring the gorgeous drawings. Check out Steve's portfolio for more inspiring art.