Whether you're a successful CEO or an aspiring entrepreneur, it's always useful to have a portfolio of your most innovative and appealing products. Truth is, a printed portfolio makes you look more professional and helps build your credibility in a competitive market. If you're looking for real quality, choose to showcase your best work in hardcover photo books.
Try to present your brand or product as accurately and engagingly as you can. Make sure that your photos are appealing, ideally complemented by a well-written copy, and you will have hooked a few potential customers. Once you've printed your photo books, bring them to meetings with clients or place them in lobbies and waiting rooms of your office. This will definitely attract people's attention and they'll pick up the books from the coffee table to browse while they wait. If you're working with different kinds of target audiences, it's probably a good idea to print several photo books to promote different aspects of your product in the most relevant manner.
When marketing your business, it's also important to relate and respond to your customers. Increasing brand awareness through logos and slogans is essential to a successful business, but try to appeal to your clients as people too. Get more personal; show them the friendly atmosphere of your office, the everyday experience of the employees, their brainstorming sessions. Capture your coffee breaks and busy peak work times, show your customers the different sides of your company both in the warehouses and the offices. Remember, people want to trust the company, so let them peek inside and get to know the folk they're doing business with.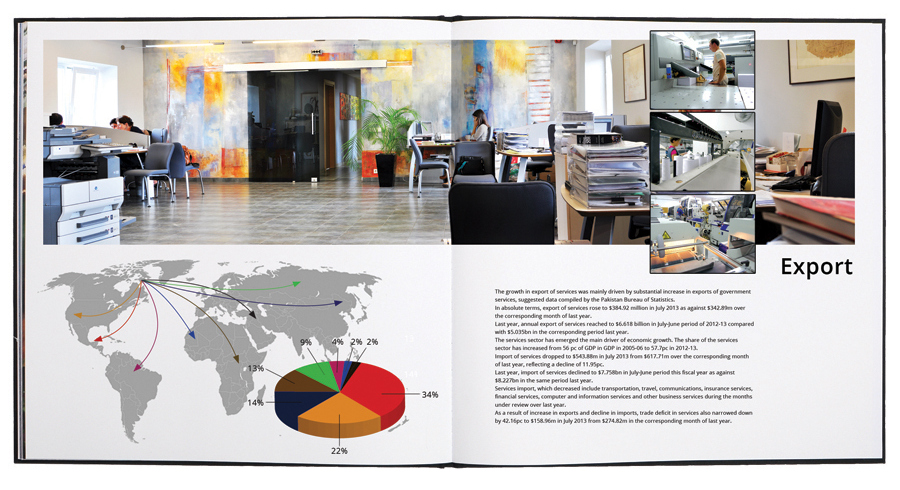 If you've got loyal clients and partners, or if you've launched some collaborative projects, you can also illustrate this in your photo book. This will shape a positive and trustworthy image of your company, while your associates might also appreciate the marketing benefits. Building a name for yourself takes some networking and referrals, so don't miss the opportunity to point out those who could vouch for you.
Even if you aren't working for a particular company, you can still use the photo book as a great way of getting your work recognised. Perhaps you're a freelance photographer, a tattoo artist, a culinary enthusiast eager to show off their artistic cakes, or maybe you've created your own line of in-demand products. Whatever the case, a well-designed photo book can help you boost your business.
So, expand your online portfolio with something tangible and make a photo book!